Ages 9-16 
CREATING INNOVATORS
Robotics and fun, knowledge and game, research and personal values. If we try to find words to define FIRST® LEGO® LEAGUE, it will definitely be difficult to choose. It is a patchwork of all of these. That's the word we are looking for.
An international robotics tournament, which comes to Greece through eduACT, brings the future education, today. The tournament offers useful skills for the professional future, learning motivation, useful core values for the kid's character and innovation. And all of that with the help of some LEGO bricks.
Παρακάτω μπορείτε να δείτε το χρονοδιάγραμμα των προκριματικών καθώς και τις ομάδες που έχουν προκριθεί (σε τυχαία σειρά).
Ο Μεγάλος Τελικός FIRST LEGO League ολοκληρώθηκε!
Για πληροφορίες σχετικά με την κατάταξη και τις προκρίσεις στα παγκόσμια δείτε εδώ
ΗΡΑΚΛΕΙΟ
23/02/2020
ΞΑΝΘΗ
07/03/2020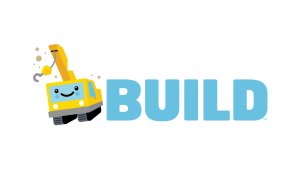 Ages 6-10 
BUILDING CURIOSITY
FLL Jr focuses on building interest in science and technology in children 6-10 years old. FLL Jr is a program which is planned to stimulate little children's curiosity and direct it to the discovery of science and technology. The program's theme is a real world's challenge that children should look into through research, critical thinking and imagination. Each year's challenge is based on a different theme and has two main parts: building with LEGO and creating a poster. Guiding by adult trainers and the core values of FLL Jr, team members work with LEGO Education kits and focus on a subject that needs research in order to build their ideas and present them.